Microsoft 365 and Office 365 Integration for Your Business
---
At ItsBroken Digital, we understand the importance of using reliable and powerful productivity tools for your business. That's why we specialize in providing and configuring Microsoft 365 Integration for businesses of all sizes. Whether you're just starting out or looking to upgrade your existing productivity suite, we have the expertise and resources to help you succeed.
One of the services we offer is Microsoft 365 deployment. Our team of experienced professionals will work with you to determine the best package for your business needs and budget. We'll then help you set up and configure your account, so you can start using the suite right away.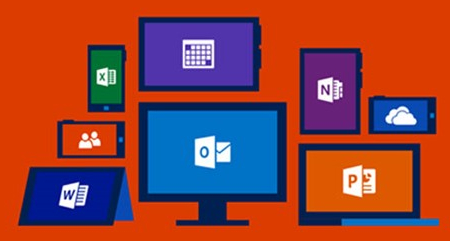 In addition to deployment, we also offer a range of other Microsoft 365 services. This includes training and support, so you can get the most out of your productivity tools. We'll work with you to ensure that your team is comfortable and proficient with the suite, so you can start seeing the benefits of increased productivity and collaboration right away.
One of the benefits of working with our company is that we provide ongoing support and maintenance for your Microsoft 365 account. If you have any questions or issues, our team is just a phone call or email away. We're always ready to help you troubleshoot and resolve any problems you may be experiencing.
Another advantage of using our company is that we use only the best quality tools and technologies. We understand that using low-quality solutions can lead to future issues, which is why we invest in the best available. This ensures that your Microsoft 365 account will function properly and run smoothly.
Overall, if you're looking for a solution to help you make the most of your productivity tools, ItsBroken Digital is the perfect choice. With our expertise, quality tools, and excellent customer service, we'll make sure that your business is set up for success with Microsoft 365. Contact us today to learn more.
Why should I use Microsoft Office over any other office product?
---
Microsoft Office is a widely used and widely recognized office productivity suite that offers a variety of tools to help users create, edit, and manage a wide range of documents, spreadsheets, and presentations. One of the main reasons to use Microsoft Office over other office products is its versatility. With Microsoft Office, you have access to a wide range of tools, including Word, Excel, PowerPoint, Outlook, and more. These tools are designed to work together seamlessly, so you can easily move between them and accomplish a wide range of tasks.
Another reason to use Microsoft Office is its compatibility. Microsoft Office is compatible with a wide range of file formats, including the popular .docx, .xlsx, and .pptx formats. This means that you can easily share your documents, spreadsheets, and presentations with others, regardless of what office software they use. Additionally, Microsoft Office offers robust collaboration features that allow you to easily share and work on documents with others in real-time, making it an ideal choice for teams and businesses.
Another advantage of Microsoft Office is its reliability. Microsoft Office is a mature product that has been in development for decades, and has been widely adopted by businesses and organizations of all sizes. This means that it is a stable and dependable tool that can be used for a wide range of tasks, from simple document editing to advanced data analysis. And when an update is available, Microsoft Office will automatically update on your device.
Finally, Microsoft Office is an affordable option for those who want to access a wide range of powerful office tools. You can subscribe to the Office 365 package and access all the features of Office at a low cost. If you compare to other similar products, Microsoft Office offers a much better price-performance ratio.
In summary, Microsoft Office is a versatile, compatible, reliable, and affordable office productivity suite that offers a wide range of tools to help you create, edit, and manage a wide range of documents, spreadsheets, and presentations. This is why it is the preferred choice for many businesses and organizations, and why it should be considered as a top choice for your office productivity needs.
Office alternatives for the non Microsoft user
---
There are a variety of alternatives available to Microsoft Office, each with their own unique features and capabilities. Some popular alternatives include:
These are some of the alternatives available for Microsoft Office. Each one of them has different features and pricing plans, you may want to compare them and see which one fits better to your needs.
---

Make contact with ItsBroken Digital. Call now or visit our contact page where you can find all the information you need to reach us, including our phone number, email address, and contact form.
---
How can you integrate Microsoft 365 with my business?

ItsBroken Digital uses a combination of technical expertise and best practices to seamlessly integrate Microsoft 365 into your business, ensuring that all of your data and applications are easily accessible and fully functional.

How can I ensure my data is secure when using Microsoft 365?

ItsBroken Digital follows strict security protocols and guidelines to ensure that your data is protected at all times, including regular backups and monitoring for potential security threats.

Can you Microsoft 365 to fit the specific needs of my business?

Yes, ItsBroken Digital has the expertise to tailor the Microsoft 365 platform to meet the unique requirements of your business, including customizing workflows and integrating with other software and systems.

Will using Microsoft 365 increase my company's productivity?

Yes, Microsoft 365 has a wide range of features that can help increase productivity, including real-time collaboration, streamlined communication, and easy access to data and applications. ItsBroken Digital helps in making sure the implementation of these features will be efficient and effective.

How can I get started with ItsBroken Digital's Microsoft 365 integration services?

To get started, you can contact ItsBroken Digital directly to schedule a consultation and discuss your specific needs and requirements. They will then provide you with a customized solution to meet your business's needs.

How often will ItsBroken Digital check in on my company's Microsoft 365 integration?

ItsBroken Digital will check in with you regularly to ensure that your integration is running smoothly and that any issues are addressed promptly. They will also make sure that the integration is up-to-date with any new features or updates that Microsoft releases.
---