About ItsBroken Digital
---
Find out about ItsBroken Digital, where we strive to provide the best technology solutions for businesses of all sizes. Our team are experienced professionals with a passion for staying up-to-date with the latest industry developments and delivering customized solutions that drive efficiency and growth for our clients.
With a focus on both hardware, network design, cybersecurity, hosting, data management, and so much more. We understand the unique needs of each of our clients and work closely with them to design solutions that meet those needs. Our team is dedicated to keeping your business running smoothly and securely in today's digital age. We understand the importance of protecting your sensitive data and maintaining a strong online presence, and we'll work with you to develop a plan that fits your budget and your needs.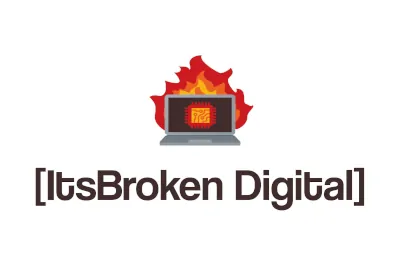 At ItsBroken Digital, we understand the importance of seeing and experiencing products and services first hand before making a decision. That's why we have a dedicated showroom and office space in Brendale where our clients can come and see our products and services in action. Our showroom is designed to showcase the latest technology and solutions available to businesses of all sizes. You will be able to see and interact with the latest hardware and software products, as well as get hands-on demonstrations of our services. Our experienced team of technicians and engineers will be on hand to answer any questions you may have and provide you with expert advice. Whether you're looking for a new computer, server, or a complete IT solution, we have everything you need to make an informed decision. Come down to our Brendale showroom and see how we can help you to achieve your business objectives.
We pride ourselves on our ability to understand the unique needs of each of our clients and deliver customized solutions that drive efficiency and growth. Our goal is to help you achieve your business objectives and stay ahead of the competition. Whether you're looking for a comprehensive IT solution or just need a little help with a specific problem, our team is here to help.
We understand that choosing a technology solutions provider can be a difficult decision, which is why we encourage our customers to read through our reviews on our Google Business Profile. Our customers have shared their experiences working with us and the positive impact our services have had on their business operations. From hardware repair and network design to cybersecurity and data management, our customers have praised our team for their expertise and dedication to meeting their unique needs. We invite you to take a look at our reviews and see for yourself the level of service and satisfaction that we provide to our customers.
---

Make contact with ItsBroken Digital. Call now or visit our contact page where you can find all the information you need to reach us, including our phone number, email address, and contact form.
---